I worked on various titles at Big Fish Games for close to four years.  I was originally hired on to help start their mobile games department where I helped launch Hidden Expedition Everest on the iPhone which quickly broke the top ten and stayed there for several weeks. But, before Hidden Expedition- and before iPhone- there was  Agent X. The last game I made that had a res of 240×480 (and that might be an exaggerated size).
Later I got the opportunity to help with some of the adventure games as a designer and illustrator. Below are a couple of examples of Puzzles from Mystery Case File where in I created the art work and helped finalize the design and interaction.
One of my favorite images I did was a background from "Devils Triangle".  It was also later published in Spectrum 17.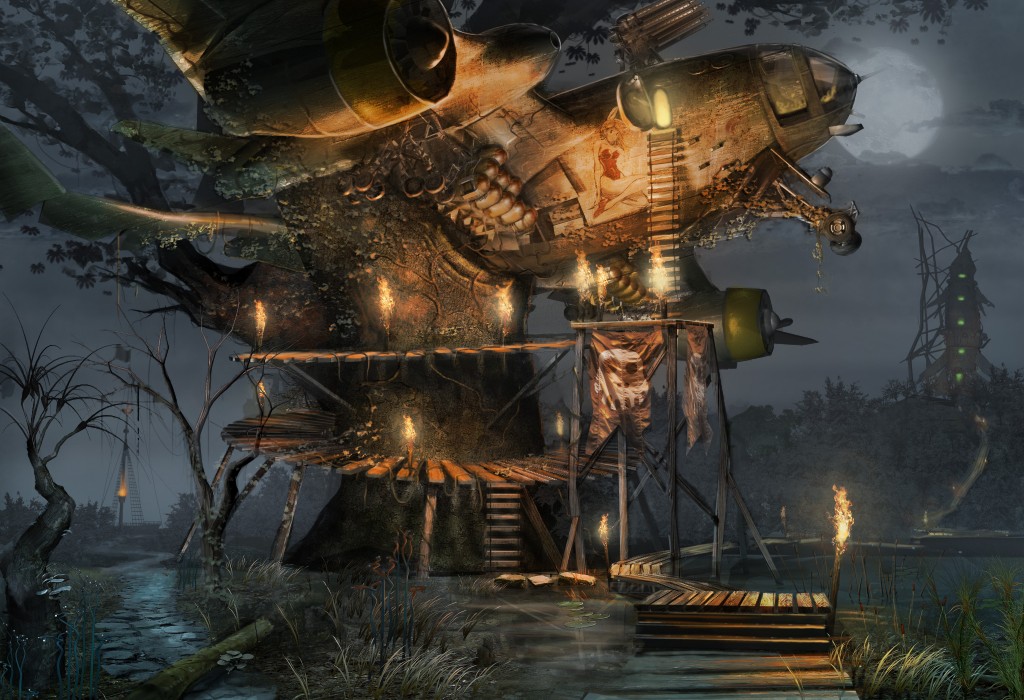 Below are a handful of the many other background illustrations I did for various adventure and hidden object games while at Big Fish.
All images (C) Big Fish Games